Print This Recipe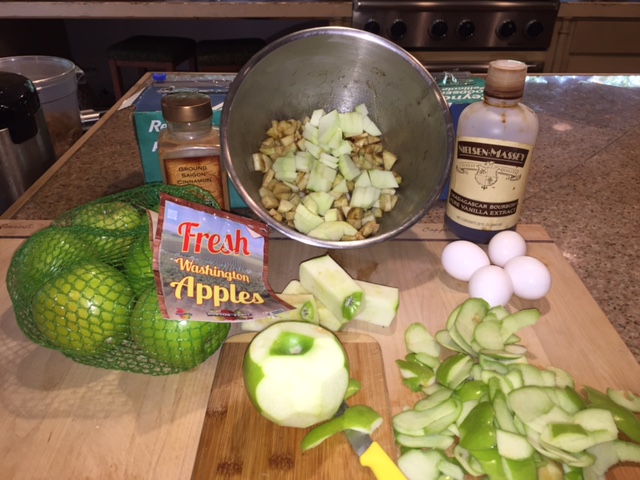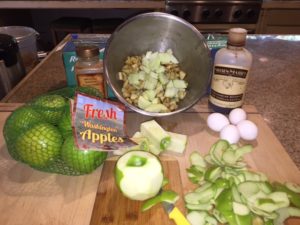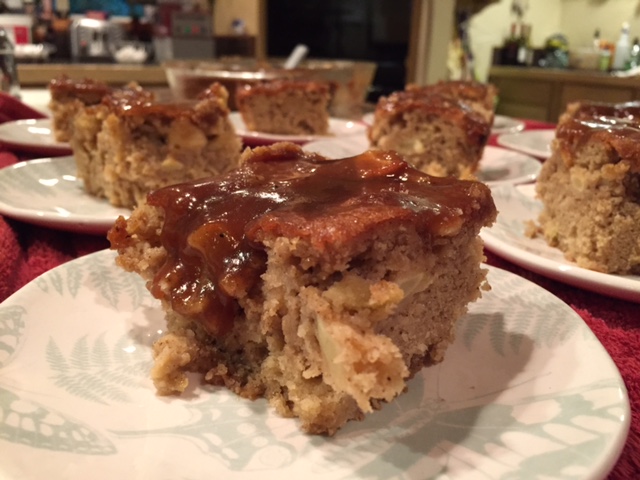 Total Time:
2 Hours and 120 Minutes
Ingredients:
1 C unsalted butter (2 sticks) at room temp
1 C Granulated white sugar
1/2 C packed dark brown sugar
1 1/4 t baking powder
3/4 t fine sea salt
1 t vanilla extract
1 t grated nutmeg
1 1/2 t cinnamon
1/4 t ground cloves
1/2 t baking soda
4 large eggs (at room temp
4 - 5 large apples - I use Granny Smith - but use whatever kind you like! Peeled, cored and chopped into smallish pieces - after chopping but the apple pieces in a bowl with about 1/2 C sugar and some cinnamon (separate from recipe sugar and spice) - and mix well - this coats the apple pieces with cinnamon and sugar!
2 3/4 C all purpose flour
3/4 C rolled oats
Instructions:
Prepare the cake - preheat oven to 350 degrees. Grease a 9 X 13 glass baking pan
* Using an electric mixer, beat butter until light and fluffy
* Add sugars, baking powder, salt, spices and baking soda and vanilla - beat until combined
* Add eggs and beat in one at a time
* With mixer on low, beat in the flour until smooth - then add the oats and finally the apples (add nuts at this point if you'd like them)
* Pour into the prepared pan and bake 40 - 50 minutes (or, until a tooth pick comes out clean

TOP WITH GLAZE after the cake cools (or, just top with powdered sugar)

GLAZE
* 5 T Butter
* 2 T dark brown sugar
* 1 C Confectioners' sugar
* 3 T milk (or more if needed)
* 1 t vanilla
* Pinch of salt

Melt butter and let it simmer until the foam on top dies down and the butter at the bottom of the pan turns brown (not too dark or it's burned). Whisk in the brown sugar and cook until it is dissolved. Whisk in confectioners' sugar, milk and vanilla and cook until the sauce thickens. Spread this over the cooled cake. Let sit at least an hour to firm up!